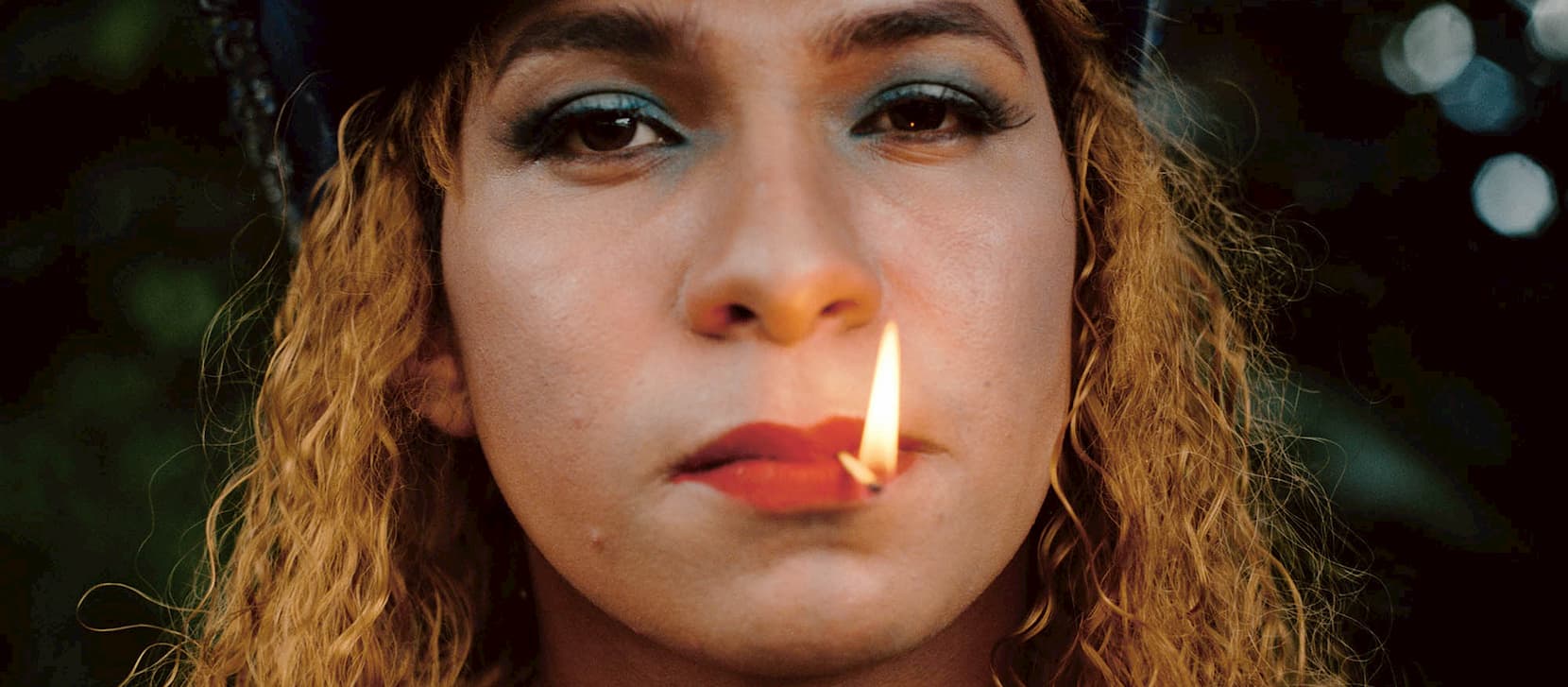 With Like a River, the American photographer Daniel Jack Lyons provides a vulnerable but at the same time powerful portrait of the social and political position of underrepresented trans and queer communities. 
With a background in social and medical anthropology, Lyons went to work in the Amazon area under the umbrella of Casa do Rio, a community organisation that celebrates and supports the cultural life of teens and young people living deep in the Amazon area. Lyons especially focused on photographing the region's trans and queer communities. He studied how deep-rooted indigenous traditions and modern identity politics meet in a safe space of sorts provided by the rainforest's cover of lush vegetation. 
Lyons' powerful images celebrate the need for individual expression and confirm this group's coming of age. His photos show great resilience against a backdrop of environmental pollution, violence and discrimination. 
'For all the struggles that come with queerness, there is also this magical aspect in that I have a built-in family and community wherever I go. This was particularly true in this project. I did not set out to only document indigenous queer and trans people in the Amazon, but as the project continued to take shape, it was the trans, non-binary and queer people that I developed the most intimate connections with. There was also a very intense desire among the queer community to be seen.'
— Daniel Jack Lyons
On 10 June, at 5 p.m. this exhibition will be festively opened.
5:00 p.m.: doors open
6:00 p.m.: welcome speech by Galaxy Expo
6:05 - 6:15 p.m.: Q&A with Daniel Jack Lyons 
6:30 - 7:30 p.m.: book signing session Like a River
dates
June 10 - August 6, 11:00-19:00 (tue-sun)
language & duration
Language no problem

Show duration to be announced
credits
This performance is made possible by